ABOUT US
ABOUT GONGTEX
Gongtex Tactical &Outdoor started as a manufacturer for well-known brands and has been exporting tactical and outdoor gears to America , major European countries, Russia , Japan and other 20 more countries. We have over 20 years' experience of manufacturing the right products to serve the people who need to get the job done and who protects our lives and freedoms.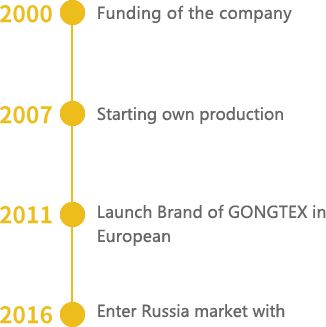 Manufacturing Base in China
China Display room
OUR MISSION
Gongtex Tactical &Outdoor is proud of the people we served, and we listen to the needs of them, innovation is the most combination of user feedbacks and production technologies. We always source cutting edge components and adopt most updated technologies to enhance product durability and functionality while we are offering the unchallengeable and incredible price points.
Brand of Gongtex in Russia
Cantoness Fair Trade Show